Specific Herbs Research Center
head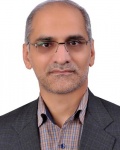 Amini Fard, Mohammad Hossein, Assistant Professor
mh.aminifard@birjand.ac.ir
Tel: +985632254041
The importance of establishing Specific Herbs Research Center in accordance with the needs of country and the world
The position that the Herbs of the South Khorasan (Saffron, Barberry, Jujube, Pomegranate, and narcissus) occupy among the agricultural export products of the Country.

Saffron is known as the most expensive pharmaceutical and agricultural product in the world. And Birjand (Capital City of Southern Khorasan) is the main source for growing the highest quality saffron in Iran and in the world.

Southern Khorasan is the only commercial manufacturer of Barberry and Jujube in Iran with producing more than 95% of these herbs in the country

Southern Khorasan is one of the main lands of producing pomegranate in the country and it exports more than 70% of its pomegranate productions to foreign countries.
The goals of Specific Herbs Research Center
Improving the methods of planting and breeding Specific Herbs

Improving the methods of marketing and economy of Specific Herbs

Gathering stacks of local specific herbs (Saffron, Barberry, Jujube, Pomegranate, and other pharmaceutical herbs)

Identifying local ecotypes and introducing the best items among specific herbs

Identifying pharmaceutical and medical characteristics of specific herbs

Utilizing pesticides and fertilizers judiciously and making the use of scientific methods in order to fight pets so as to produce organic specific herbs

Creating a platform for making a connection with other research centers across the world

Exploring the scientific methods for packing and packaging the specific herbs

Exploring the marketing and economic issues of specific herbs